iFORAVILA 12 Mbps / 3 Mbps
Get connected to the Internet using WiMax technology, regardless of your home location. The best option for rural houses, fincas and places that do not have cable connections. The installation consists of a small antenna and a router.
REAL Speed
12 Megas of download speed and 3 Megas of upload speed
Real Speed
The speed is really what you contract,
you get what you pay for, 7 megas are 7 megas, not less.
Optional Phone (Landline number)
Install a landline phone and pay only 5€/month + VAT
Landline phone
You can have a phone number with you internet line for 5€/month +VAT.
Includes a new number, but you can keep your previous number (971 or 871).

WIFI: Optional
We can install a WiFi Router free of charge (under a 12 months permanence)
Router WiFi: INCLUDED
For "7 Megas" connections, the router WiFi is free of charge in exchange of 1 year contractual permanence. For contracts with less permanence or no permanence, the router is optional.
Installation cost:
Permanence:
Price :
1 Year

(Free WiFi Router)

60€ + VAT
6 Months
120€ + VAT
Without permanence
175€ + VAT
The first step is to determine if we can offer the service, for this it is necessary to make a coverage check.
The coverage query is only informative, it does not have any type of commitment.
Once done, you will receive an email with the service contract so you can review it. We will get in contact to inform you if the installation is viable, solving any doubts you may have and, if you are interested, define an installation date.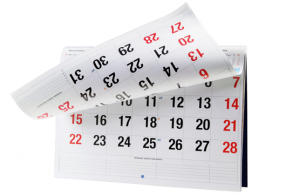 Once the coverage consultation has been made and the viability of the connection has been reviewed, we will call you to define an installation date. Once the service is installed, you will have your connection working the same day.
Do you have any question? Do not hesitate to contact us